NM MARINE SERVICES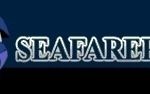 At Flag Certification Inc we specialize in registration of ships (any type), obtaining flag documents, statutory and class certificates, and various other documents and approvals your vessel and company may need.
We act on behalf of shipowners, ship managers, crew manning agencies, financiers, lawyers, accountants and consultants.
Our Professional dedicated and exprienced staff expertise in resolving shipping matters and are upgraded by receiving regular training to ensure first class professional services.
At Flag certification we guide you through the whole procedures of the registration of the ship from the application submission till obtaining of full term statutory navigation license and radio license, inscription of the ownership Title, mortgage registration as well as obtainment of all necessary technical flag documents and class and statutory certificates.
Flag certification Inc provides several maritime services under one umbrella which saves our clients valuable time and effort usually wasted on approaching several entities for separate services.
Flag certification Inc also provides complete services and assessments related with the legal, administrative and technical aspects your vessels, company may need, inter mediating directly with the Maritime Administrations, Public Registry, Recognized Organizations, Lawyers.
Being Authorized representative of the Panama Maritime Authority we specialize in rendering services related to the Panamanian Merchant Marine.
Flag certification Certification has established its offices in year 2000 commencing its operations with the Panama flag and currently we work as authorized representative to several flags such as Panama, Belize,South Korea,Serra Leon,Saint Kitts & Navis,Honduras,Georgia etc.Flag certification Inc ensures speedy processing, registration and enrollment for all flags.
Our priority is client's satisfaction,therefore we focus to provide careful and personalized service, characterized by obtaining fast and effective results.The high sense of ethics and responsibility is our most important letter.
Our primary aim is credibility, reliability and efficiency in maritime Sector. Our policy is to provide to our client's needs integral solutions with the Highest Quality Standards.
---
Country ⚓

United Kingdom

City ⚓

London

Address ⚓

Hertford St London W1J 7DP, UK

Mobile ✆

Phone ☎

Email ✉

Email ✉

Email ✉

Web-site 🔗
---
---
Show contacts
Apply & send application to this company
Send My CV
---