Red Ensign Shipping Company LTD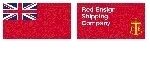 Red Ensign Shipping Company, operative for more of 20 years in the shipping branch, is the first company in the world to specialize in training, shipping personnel management and, in particular, officer cadets and technical staff.
Red Ensign provides a complete selection of courses for companies and individuals in the world of transport in which courses related to the world of shipping or certifications for the directive personnel or courses for practical teachers or superintenders.
Every year, about 1800 trainers conduct among us a stage or a course in range of 48 professions. We also offer commercial stages and specialistic formation courses
Through Red Ensign Technical, we are specialized in ship & yacht management and all the relative services to all the type of surveys and consultancy, even legal for owners and seafarers,
For more information, go to the dedicate web page.
Our mission is to be the only benchmark for marine and transport branch in order to accomplish the demands of our clients with efficiency and professionally.
We can answer immediately to the needs of our clients in almost all the world with a network of partners posted in Europe and America.
OUR VALUES
We put first our clients and partners, quality and attention to details us improving more and more in order to satisfy the expectations of our clients.
Quality not Quantity is our motto, we encourage in our partners mutual respect and faith, internationality and team spirit. Listening is crucial for us.
We put ourselves in discussion and we learn from our successes and failures in order to improve ourselves in all the corporate levels.
Using high quality and training standards, through a complete formative and ethic-professional journey, we want and we aim to make our cadets the excellence of the worldwide shipping, opening up to everyone the opportunity to fulfill their own dreams and professional aspirations.
---
Country ⚓

United Kingdom

City ⚓

London

Address ⚓

Reg. NO. 8738785 Registered in England and Wales Reg. Office: 1 Bedford Row, London WC1R 4BZ United Kingdom

Mobile ✆

Phone ☎

Email ✉

Email ✉

Email ✉

Web-site 🔗
---
---
Show contacts
Apply & send application to this company
Send My CV
---