SIMMIT MPwr Ltd.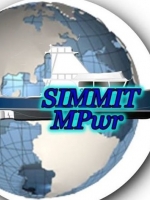 SIMMIT MPwr Co. Ltd. deploys seafarers and workers on a selection base at Sea on any kind of vessel, on Tugs, on Research vessels, on Oil Rigs (platforms), Fishing vessels and Factories, Construction, Energy sectors and Social care industry.
We have achieved an international reputation for our ability and skills to match the right candidate with the right job. Our international background and our extensive database of candidates, along with our pro-active and experienced office staff are the most important assets in finding the right candidate in the challenging shipping, hospitality, oil & gas industry, constructions, public utilities, agriculture, fishing, timber, tobacco, chemical, pharmaceutical, computer/software and technology industries .
SIMMIT MPwr Co. Ltd. has a dedicated team formed by experienced seamen and qualified human resources inspectors, with a great experience on board vessels and at shore.

Our seafarers and workers selection and screening, are enabling a full manning cycle:from finding of proper qualified candidates, through strategy, checking of their history, interviewing, testing, additional training as required, up to placement on vacancies and afterwards watching their service performance.
RECRUITMENT SERVICE EXPERTS WITH GLOBAL AND LOCAL KNOW-HOW
Our dedicated team puts its vast experience to use during all stages of the recruitment process – from finding the most prepared and experienced peoples, selecting the proper skilled person, suitable for the described job/rank – to placing him as proposal candidate on the vacant post and rejecting the amateurs.
We are committed to healthy crew recruitment, safety, quality and well crew manned vessels, serving onshore and offshore.
Our human resources experts are putting in your benefits their global and local know-how skills.
---
Country ⚓

Romania

City ⚓

Constanta

Address ⚓

19 Mercur Street, Constanta city, 900699 ROMANIA

Mobile ✆

Phone ☎

Email ✉

Email ✉

Email ✉

Web-site 🔗
---
---
Show contacts
Apply & send application to this company
Send My CV
---