The crew department's responsibility entails the crewing of vessels primarily with Greek officers and Filipino officers and seamen. It is responsible for identifying Greek officers, which are hired by the vessels owning subsidiaries. The Filipino officers and seamen are referred to us by an independent crewing agency. The crewing agency handles each seaman's training, travel and payroll. We ensure that all of our seamen have the qualifications and licenses required to comply with international requirements and regulations and shipping conventions thereby ensuring that our vessels are manned by experienced, competent and trained personnel. Additionally, our seafaring employees perform most commissioning work and supervise work at shipyards and drydock facilities.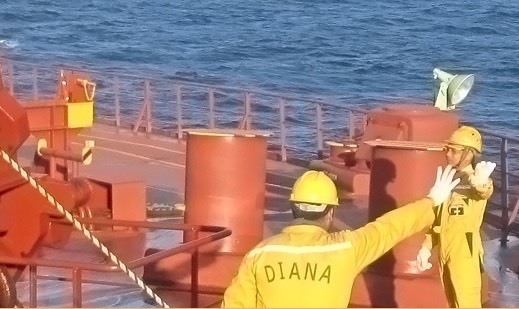 The Company's sole office is located in Athens, Greece. Diana Shipping Inc. does not offer employment opportunities over the Internet. Moreover, it should be made clear that we do not get involved in employee visa matters. However, seamen wishing to gain employment on one of our vessels managed by Diana Shipping Services S.A. should visit Diana Shipping Services S.A. at:
---
Note! Companies never receive or ask for money from seafarers! Read more
about Scam Jobs
---
Job added by Diana Shipping Services S.A.