S.C. GRUP SERVICII PETROLIERE S.A. – GSP - performs offshore integrated services for oil&gas industry.
GSP operates an extensive and diversified fleet including eight mobile offshore drilling rigs – GSP Atlas, GSP Fortuna, GSP Jupiter, GSP Magellan , GSP Orizont, GSP Prometeu, GSP Saturn, and GSP Uranus. GSP also operates twelve multifunctional offshore support vessels, one MEDEVAC and three construction vessels – a shallow water pipelay and heavy lift barge, a semi-submersible barge, a pipelay vessel and two crane barges, as well as several ROVs and one Saturation Diving System.

Grup Servicii Petroliere offers a sea of career opportunities!
GSP became at its very establishment one of the few employers of choice for young graduates as well as for experienced professionals. The Company assists each employee in acquiring the individual career goals, focusing on attracting, developing, motivating and retaining excellent employees who meet our selection criteria.
GSP attracts valuable, ambitious, and highly motivated personnel by encouraging people to excel and rewarding their excellence! The Company is committed to develop and strengthen the core competencies from which sustainable competitive advantages emerge.
GSP is a dynamic company with a strong vision in a growing global market. GSP's staff will always present the decisive long-run competitive advantage, as the Company favors blending knowledge, experience and ambitious individual career goals in a constant pursuit for excellence.
Grup Servicii Petroliere offers the job seekers the opportunity to work in within a company with an excellent reputation.
GSP offers its workforce the privilege of interacting in a motivating work climate, together with the long-term commitment to assist and efficiently support improving the level of personnel competency. The Company ensures a friendly and stimulating environment as well as challenging jobs.
GSP nurtures and maintains professionalism and professional culture by adopting a written code of conduct and enforcing it by prescribing clear policies, procedures, values and behaviors, by teaching professionalism and by providing reminders, reinforcement and rewarding excellence.

GSP's pursuit for excellence as fundamental approach of the company's activities is sustained by a strong partnership with employees and highly competitive salaries.
GSP welcomes the specialists whose ambition and energy will help our company to achieve it main goals.
GSP acknowledges the fact that its most valuable asset is its human capital. We are dedicated to our people; so we motivate, encourage and support them to permanently improve their performance, and both their professional and personal skills.
We believe in quality and professionalism, and that is exactly why we are continuously looking for the best.
To apply for a job on GSP's team of professionals, please send your CV to the GSP's Human Resources Department.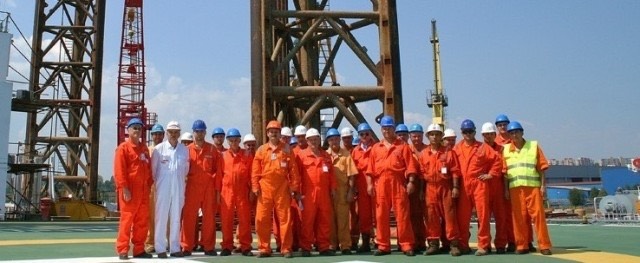 Come join the GSP team!
Location: Worldwide
---
Job added by GSP Offshore Mexico
Note! Companies never receive or ask for money from seafarers! Read more
about Scam Jobs