We at West African Ventures work in an extremely exciting and challenging industry, which is very demanding. For those who are not afraid of hard work it is fun! It is not without a reason the group's slogan is: "We work hard because it is fun!".
Working for WAV means being part of an enthusiastic hard-working and motivated team with numerous opportunities for development and promotion.
Master Pipelay Barge Construction Barge Fleet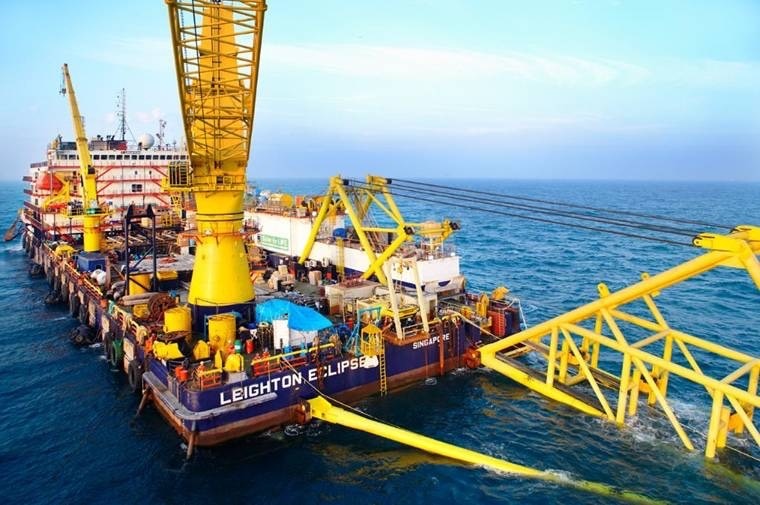 Requirements:
Master (unlimited) Reg. II / 2;
Valid Medical Certificate;
DP Certificate (unlimited).
Experience:
Extensive experience with anchored barges.
FLEET
​West African Ventures is able to provide a wide range of vessels for the global oil and gas industry. WAV owns and operates a diverse fleet of over 180 vessels.
DP3 / DP2 FLEET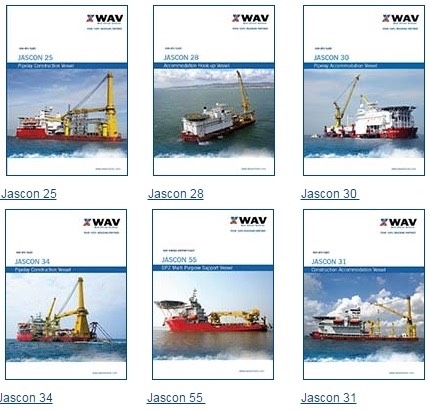 West African Ventures owns and operates a fleet of five new multipurpose DP3 / DP2 offshore installation and accommodation vessels, based on a hybrid design configuration: Jascon 25, Jascon 28, Jascon 30, Jascon 31, Jascon 34 and Jascon 55.
These vessels combine a Class 3 Dynamic Positioning System, large unobstructed decks, high capacity cranes ranging from 270 to 800 tonnes, the ability to install rigid and/or flexible pipe, and large accommodation capacities of between 298 to 469 passengers. Due to the large unobstructed decks accommodation capacities can be temporarily expanded by portable accommodation blocks or containerized units.​
​All our vessels can be fitted with a hydraulic heave compensated gangway​ which, combined with the DP3 system, guarantees high connection times to both FPSO's and production platforms, for twentyfour hours a day, under the most challe​nging conditions.
​These are the key features that allow the WAV DP3 fleet to operate in pipelay, construction, SURF​ and accommodation markets.​​ Please click on the links below to download more information about our vessels.
MARINE SUPPORT FLEET
West African Ventures owns and operates a large and diverse marine support fleet of landing crafts, crew/pilot boats, anchor handlers, PSV's and cargo barges. This fleet is chartered to operators and contractors in the oil and gas industry, mainly along the West African coast. ​​Below you will find vessel data sheets of this marine support fleet.​​

RECRUITMENT FRAUD ALERT
Be alert to false offers of employment
It has come to our attention that various individuals/organisations may be offering false employment opportunities in West African Ventures (WAV) and as part of their process may request personal information (including bank details, passport numbers etc) or money in order to progress the application. WAV does not ask for payments from applicants to secure a job with the company.
WAV conducts a comprehensive employment process which includes clear job description, face to face interviews (preliminary interview and for short listed personnel a 2nd interview), reference checking and the like. A formal offer will not be made until this process has been finalised.
Furthermore all email correspondence relating to employment with WAV will never be sent from a free web-based email account.
If you are unsure of the legitimacy of the person you are dealing with, or you wish to determine whether an individual or organisation is offering genuine employment opportunities within WAV, please contact the Human Resource department in our office in Lagos.
Please contact and send your open application toour Human Resource department:
Location: Worldwide
---
Job added by West African Ventures (WAV)
Note! Companies never receive or ask for money from seafarers! Read more
about Scam Jobs