Objective
Supervises the superintendents in their respective fleet to monitor that the ships in the respective fleet operate within owner's approved budgets, run safely in compliance with all industry, statutory, classification and environmental regulations and remain in a state fit for purpose at all times with required certificates onboard.
Plans the movement of the superintendents in their fleet for ship visits and leave to ensure that sufficient resources are available in the office at all times.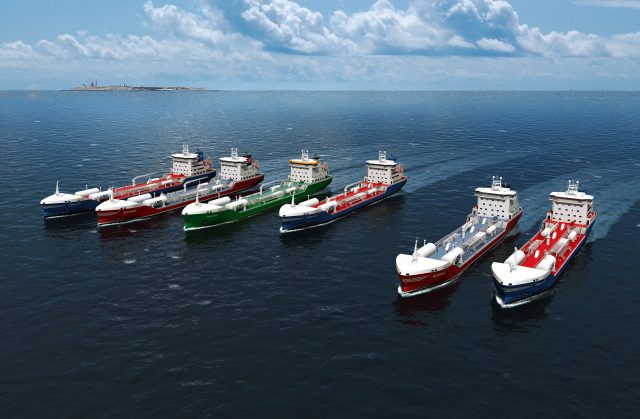 Key Responsibilities & Accountabilities
Visits at least one vessel per superintendent in their fleet once every year to ascertain that asset value of the ships is maintained and management is in line with Wallem True North values
Visits owner's offices for ships in their fleet at least once a year if the owners have not visited our office during the year to ensure that business contacts are maintained on a personal level
Reviews the superintendent ship visits reports, verifies positive confirmation of company's MARPOL policy therein, highlights areas of concern to the technical director and forwards to respective owners with Wallem plans for relevant upgrades to ensure that asset value of ships is maintained
Monitors that deficiencies are listed in SMMS or in event report if ship does not use SMMS. Follows up on closing of these deficiencies to ensure that manager's ISM responsibility is discharged correctly
Conducts random sampling to ascertain that superintendents are monitoring noon reports, SMMS, voyage abstracts, vessel accounts and SIRIS reports as outlined in Techical Superintendent's job responsibility
Monitors Technical Department KPIs to ensure they are recorded appropriately by each superintendent in their fleet
Engages in regular dialogue with superintendents in their fleet about upcoming dry docks, special or intermediate or annual surveys or any other matters that may require a dialogue with owners or commercial operators to ensure minimum offhire and optimum cost savings in such endeavors
Verifies that superintendents in their fleet commence planning for Dry Docking, Special Survey or Intermediate surveys of the ships under their charge by sending out detailed specifications to various yards, peruses the cost comparison before it is sent out to owners with WSM recommendations
Looks after one or two ships as a superintendent from time to time when more than 50% of the superintendents in their fleet are traveling. Should plan superintendent travel so as to avoid such a scenario but this may become necessary, e.g. when superintendents need to be sent for unplanned pre-purchase or due diligence inspections for banks, lawyers, etc. May have to carry out such pre-purchase or due diligence inspections themselves
Guides superintendents in preparing draft budgets covering stores, spares, repairs, surveys and drydocking for ships under his/her fleet giving due consideration to the trading area, speed requirements and any upgradation needs for the ships
Assigns back up duties to superintendents when other superintendents in the fleet are traveling to ensure that ships are provided with office support at all times
Monitors appraisal reports for Master, Ch Engineer, 2/Eng and Ch Officer made by superintendents in his fleet and recommends promotion of deserving candidates to the manning centers to ensure that our ship staff remain motivated to grow further
Notifies the Technical Director of any matters that are worthy of sending an advisory to all ships under management to achieve knowledge/experience sharing among various fleets
Attends Wallem Fleet Officers meetings and picks up current issues of interest for discussions during these meetings
Competencies & Qualifications
Minimum of 2 years sailing experience as Chief Engineer or Master Mariner with 5 years experience as Superintendent or previous experience in a Senior Engineering position in the Marine Industry; or Post Graduate Degree (MEng or MSc) or equivalent qualification in Naval Architecture and Marine Engineering or Mechanical Engineering or other related discipline with 8 years of experience as Superintendent or previous experience in a Senior Engineering/Naval Architecture position in the Marine Industry
Membership of IMarEST and Engineering Council registration or other equivalent recognised professional registration
A result-driven strategic thinker who is able to get things done with all levels of the business
Strong analytical skills and a logical thinker
Enjoys multi-tasking and a fast-paced environment
Strong commitment to creating a positive and engaging team
Ability to influence and create strong relationship with stakeholders
International mindset, cultural sensitivity and experience in working with a diverse team
Effective communicator with a good command of written and spoken English
Interested parties please apply in strict confidence with your full resume, expected salary and contact details to email.
Location: Cyprus
---
Job added by Wallem Group Limited
Note! Companies never receive or ask for money from seafarers! Read more
about Scam Jobs