General National Maritime Transport Company GNMTC

GNMTC is a Libyan State owned company, founded in 1975 with an initial capitalization of 100 million Libyan Dinars (340m US $). This was increased by 500 million Libyan Dinars in 2008,increased again by anther 500 million Libyan Dinars in 2009,The total capital became 1,200,000,000 billion Libyan Dinars.
GNMTC trades worldwide through its present fleet of vessels of various types and capacities, on the basis of each vessel operating through a separate company, the intention of GNMTC to expand its fleet in order to service its growing commercial commitment.
The company has its headquarters in Libya's capital city of Tripoli, from where all its vessels are managed.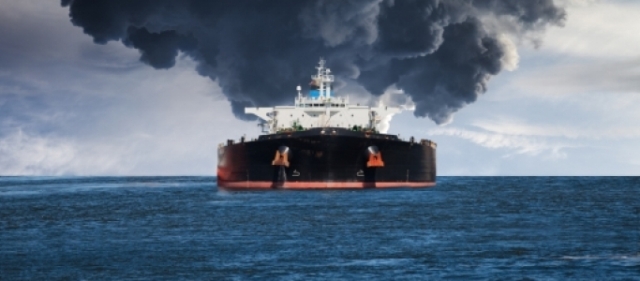 The objectives of GNMTC are to:
Operate its fleet safely and to protect the environment, in which it operates.
Develop the fleet's technical standards.
Provide a modern equipped shipping fleet.
Insure a stable working environment for all present and future Libyan staff.
Provide the company with future qualified seafarers through appropriate training programmes.
Deliver a cost-effective and customer focused service.
These objectives are being achieved through
Establishing partnerships with public and private companies, throughout the world.
Developing and initiating training policies.
Identifying and purchasing suitable vessels.
Ensuring a reliable service through its customer focused staff and financial cost controls.
GNMTC engages primarily in ownership and the operation of oil tanker including refined products such as gasoline, jet fuel, and naphtha and diesel oil. We are also a leading carrier of other clean products. GNMTC operates vessels of varying size from 29,000 to 160,000 dwt . The provision of a reliable, high quality fleet, with safety at the forefront of all of our operations are the cornerstones of GNMTC's success.
GNMTC employ highly skilled crew and advanced maritime technology, both of which play a key role in the building of continuing relationships with customers – as does GNMTC's expertise in vessel management. GNMTC whose, headquarters are in Tripoli manages the operations of its vessels, throughout the world on a continuous basis 24 hours a day, three hundred and sixty five days a year. The timely delivery of our customer's products is achieved through the use of GNMTC's dedicated global communications network with carefully selected agents throughout the world.
GNMTC has a long-standing commitment to quality assurance programs and ongoing fleet renewal. All of our modern, technologically advanced tonnage complies with the requirements of both IMO and OCIMF regarding ship design, equipment and operations.
---
Country ⚓

Libya

City ⚓

Tripoli

Address ⚓

Hay Alwahda Alarabia, Gargarish Road - Abounwas - Tripoli

Mobile ✆

Phone ☎

Email ✉

Email ✉

Email ✉

Web-site 🔗
---
---
Show contacts
Apply & send application to this company
Send My CV
---