The Anthony Veder Group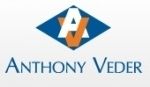 The Anthony Veder Group was incorporated in 1937 as a shipowner and port agent. In 1969, we began operating our first gas tanker and have been involved in gas shipping ever since. We operate exclusively gas tankers in all segements of the gas market, from CO2 to ethylene and from LPG to LNG. We own the majority of our fleet, but also operate gas tankers on behalf of other quality owners.
As an integrated shipping company we develop long-term relationships with our clients by offering safe, reliable and flexible service, with a wide range of high quality gas carriers. Quality will always prevail over quantity. We intend to achieve responsible growth and further improve our market position. Our company and its employees need to be able to adapt to continually changing internal and external circumstances. We can maintain and further improve our strong position in the market only when we strive to achieve our ambition and work in accordance with our values.
"Our ambition is to be a gas shipping company that leads in safety, service and sustainability"
OUR CORE VALUES:
We will achieve our objectives when we strive to fulfil our ambition and work in accordance with our values. Our values represent who we wish to be and define our culture.
SAFETY FIRST
Everybody home safe.
QUALITY AND SERVICE
We listen;
We do it first time right and learn from mistakes;
We give each other feedback.
INNOVATION
We think in terms of opportunities.
RESPONSIBILITY
We finish what we start;
We walk the talk;
We share and ask for information.
DRIVE
We improve continually;
We walk the extra mile.
SHIPPING LIQUEFIED GAS
Anthony Veder is specialised in shipping liquefied gas products and has developed long-term relationships with clients in the oil & gas industry. The focus is on the segments of petrochemical gases (Petchems), Liquefied Petroleum Gas (LPG), Liquefied Natural Gas (LNG), Ammonia, and Carbon dioxide (CO2). With a diverse fleet of gas carriers Anthony Veder serves its clients on an equally balanced distribution of contract structures: Contracts of Affreightment, Time Charters, and Spot market related. Anthony Veder is always seeking new logistic opportunities with existing and new partners for the transport of liquefied gas products.
---
Country ⚓

Netherlands

City ⚓

Rotterdam

Address ⚓

Parklaan 2 3016 BB Rotterdam The Netherlands. P.O. Box 1159 3000 BD Rotterdam The Netherlands

Mobile ✆

Phone ☎

Email ✉

Email ✉

Email ✉

Web-site 🔗
---
---
Show contacts
Apply & send application to this company
Send My CV
---