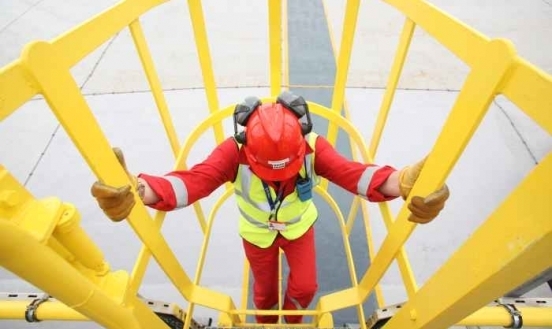 Experience: 3 - 5 yrs.
Education:Basic - Diploma
Nationality: Any Nationality
Industry Type: Oil & Gas / Petroleum
Functional Area:HSE (Health / Safety / Environment)
Job Purpose:
• Reports to MENA regional HSSEQ Manager for the implementing, monotoring and auditing of HSSEQ related activities in the MENA Fleets. The main focus of the position is implementation of GMS HSSEQ MS, policies and procedures. (Risk Category 2)
Key Responsibilities:
• Assure compliance with regulatory and company HSSEQ policies and procedures.
• Guide, consult, train and motivate the crew members to take responsibilities for their personal safety and comply with GMS HSSEQ policies, standards and procedures, rules and accepted safe working practices.
• Ensuring HSSEQ performance data base are collected and reported to MENA regional HSSEQ Manager.
• Ensure monitoring and consulting corrective/preventive actions to be taken by the action owner.
• Support incident investigations and ensure the HSE observation reporting system is both understood and complied with by all personnel on board the MENA vessels.
• Conduct, participate and/or report safety meetings both in offshore site and onshore site.
• Carry out additional HSSEQ duties as instructed by MENA regional HSSEQ Manager.
• Ensure the clients' oil field regulations during offshore visits.
• Ensure all of offshore inspections and audits must be carried out in a safe manner.
Required Competencies:
• Minimum 3 years' experience as an offshore HSE Representative, advisor or equivalent combination of experience and qualification; and
• Minimum 2 years' experience working on Jack-up barge units offshore.
Qualifications/Certifications
• NEBOSH IGC or equivalent
• Ship security officer (SSO) certificate
• ISO 9001, ISO 14001 & OHSAS 18001 internal auditor
Location: Abu Dhabi
---
Job added by Gulf Marine Services (GMS)
Note! Companies never receive or ask for money from seafarers! Read more
about Scam Jobs