P&O Maritime is a diverse global company in the marine transport sector delivering innovative and sustainable solutions in partnership with our customers. With a strong focus on business growth and excellence, P&O's operations span Australasia, South America, Europe, Middle East and Africa.
- Deliver cost effective, timely and high quality services to meet the contractual requirements
- Limassol, Cyprus
- Develop the local team to achieve the Company's vision of "Global Maritime Excellence".
For our newly established P&O Maritime Cyprus, we are looking to hire skilled Greek & English speaking GP Motormen to crew as able seaman on tugs and as required for shore operations.
Reporting to the Tug Engineer, Pilot Boat or any vessel Skipper, the job holder will be required to crew any tug or vessel and assist in the full and complete maintenance of the tug, Pilot boat or any other vessel. He must be fully conversant with ship mooring, equipment and associated rope work. He will also be required to follow health, safety, security and quality procedures of P&O Maritime in his work procedure.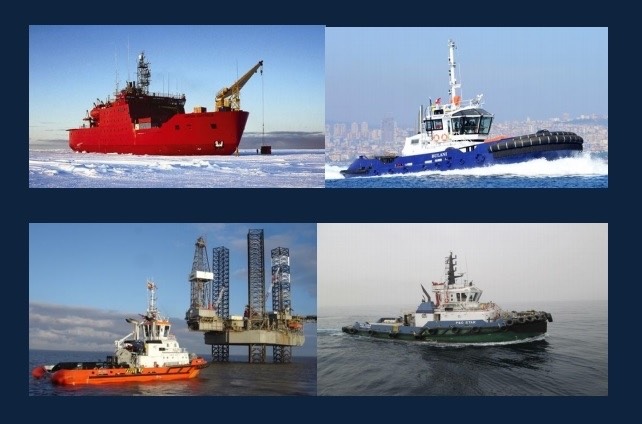 Key responsibilities will include, but not limited to:
- To act as general purpose crewman on any Tug, Pilot boat or any vessel by providing assistance as required.
- To proficiently handle passing and receiving tow lines to and from any vessel to ensure its safe movement.
- To receive instructions from the Tug Engineer, Pilot boat skipper or any vessel skipper, guide and supervise subordinates take the initiative and perform the instructed duties and help the Tug Engineer or skippers.
- To be conversant with the qualities, experience and abilities of subordinates, to guide them and report the essential items to the chief engineer.
- To decide the work allocation of subordinates in consultation with the Tug Engineer or pilot/vessel boat skippers
- Upon receiving instructions from the Tug Engineer, Pilot boat or any vessel skipper, to assign tasks appropriately and increase efficiency and ensure safety.
- To formulate work plans for each voyage, report to Tug Engineer, Pilot boat or any vessel skipper and request instructions.
- To go aboard and crew any vessel being towed, if required as ordered by the Tug Master / Tug Engineer, Pilot boat and any vessel skippers
- To act as directed by the Tug Master / Tug Engineer, Pilot boat and any vessel skipper in any on-board or ashore emergency situation.
- Performs mooring duties at sea or at shore when requested

To be considered for this position, the candidate must possess the following qualifications:
- Engine Room Rating Watch Keeping Certificate
- Minimum 2 years' experience
- Qualification in line with STCW Manila amendments 2010 with validity after 31 Dec 2016
- BST Certificate validity after 31 Dec 2016
- Good Knowledge and understanding of Greek and English languages both written and verbal

Further details about this role are outlined in the attached Position Description.
The employment benefits package is reflective of the market and location. A competitive salary package
commensurate with the successful applicant's skills and experience will be offered.
To apply, please send your C.V. to HR!
Location: Cyprus
---
Job added by P&O Maritime FZE
Note! Companies never receive or ask for money from seafarers! Read more
about Scam Jobs