We work in an extensive, dynamic and unpredictable environment. We are continuously battered by the elements; we know the power of the wind and water. Technology is our great passion, knowledge our most valuable asset. And every day is about developing, pushing boundaries and growing. It's called work, but it's an adventure.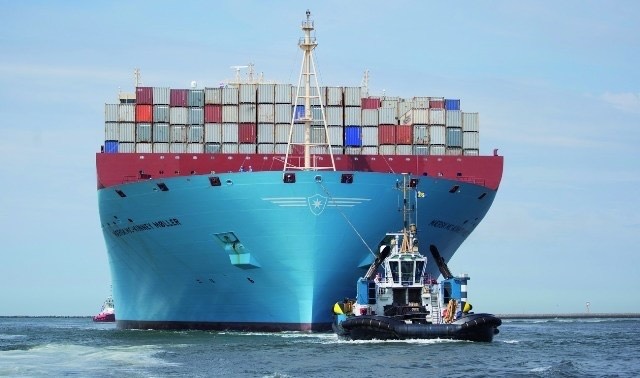 Description
Our client is an independently owned company providing harbour and offshore towage worldwide with a large fleet of modern ASD tugs with up to 90 tons bollard pull.
For a long term project (5 years+) we are looking for a master with experience on ASD harbour tugs and holding a French Certificate of Competence / Certificate of Endorsement.
Duration / rotation
8 weeks on/off
Tasks and Responsibilities
• Has the ultimate responsibility for the harbour tug and all operations that take place on board and is in overall command of the harbour tug;
• Managing the harbour tug and crew in such a way that navigation, repair & maintenance activities as well as the goals and objectives of the company are being realized in an economic, efficient and safe way with a harbour tug that is, technically, in a good condition;
• Representing the company, the tug's owner and/or tug charterer;
• Completing all necessary reports, keeping the harbour tug administration up to date and ensuring the availability of the required and valid certificates on board;
• To take measures and execute incident investigation in case of malfunctions, defects, incidents or accidents and to report same to the company;
• Performing crew appraisals and consulting the crewing manager and operations manager regarding personnel matters;
• Coordinating, delegating and planning activities on board and ensuring completion of the planned activities according to the work scheme with a minimal loss of time;
• Ordering materials or reparations on time and against minimal costs in accordance with the company's economic interests;
• Ensures that the crew is fully trained for and aware of emergency situations;
• Is responsible for the medical care on board;
• Stands watches as officer of the watch;
• Maintains discipline, order, neatness, hygiene and adequate living conditions throughout the vessel.
Profile
• Fluency in French and English, both spoken and written;
• Valid French Certificate of Competence for Master till 3000 GT or all ships orFrench Certificate of Endorsement for Master till 3000 GT or all ships;
• All required STCW certificates and courses for the position;
• At least 2 years in position of master on board ASD harbour tugs;
• Knowledge of ISM, ISPS and MLC;
• Embrace and uphold the very essence of responsibility, commitment, accountability and safety;
• Natural leader with strong communication and excellent management skills.
An ASD harbour tug simulator test can be part of the recruitment process.

Winfred Nugteren
For more information contact me. You can also apply direct via below form.
Location: United States of America (USA)
---
Job added by The Offshore Partners B.V.
Note! Companies never receive or ask for money from seafarers! Read more
about Scam Jobs