A-ROSA is an alternative to the city break – comfortable, relaxed, fascination guaranteed. Our fleet of twelve modern ships is one of the most innovative on the market, so it will come as no surprise that we are now one of the leading cruise operators in the premium segment.
A-ROSA currently operates on five European rivers: the Danube, the Rhine/Main/Moselle, the Rhône/Saône and Seine in France, and the Douro in Portugal.
This is what you can expect.
Become a member of our dynamic A-ROSA team and find out for yourself how fascinating it is to explore cities by riverboat. You can look forward to an exciting work environment noted for its strong team spirit. The "everyone helps everyone else" mindset creates a unique atmosphere. We make sure everyone has their own responsibilities and is committed to creating wonderful A-ROSA moments.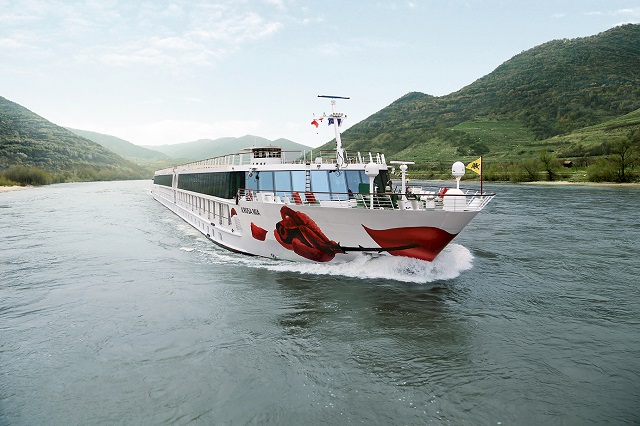 Your responsibilities
Organising ship operations
Representing the shipping line when dealing with passengers
Economical utilisation of available resources
Issuing appropriate orders and instructions for service operations
Proper maintenance of ship's logs and other documents
Initiating or arranging for all maintenance tasks
Ensuring that the ship is fit for travel with corresponding attention to passenger operations; the completeness and validity of all ship's papers and documents; the loading of essential bunkers, provisions and other supplies; the completeness of technical equipment required for nautical purposes; the proper functioning of all systems and equipment required to operate the ship
Conservation and protection of the environment in accordance with applicable legislation
Ensuring safety on board
Safe steering of the ship
Support when dealing with clearance formalities
Performing and supervising administrative tasks
Facilitating constant communication between all officers and team leaders on watch (on-board radio, walkie-talkie)
Drawing up and working through a dockyard list/winter list for all areas of the ship at the end of the season
Organising the duty roster (watches) for nautical crew when on the river and in port
Performing the tasks required by law and other statutory regulations and as requested by the shipping line
During the pre-opening phase, you are required to perform additional testing and takeover tasks as instructed by the supervisory authority and operations
Expanding the work area handbook as per guidelines and in cooperation with the shipping line; optimisation and further development of work processes and standards
Ensuring that the ship is safe at all times
Compliance with occupational safety and accident prevention regulations for shipping on inland waterways
Responsible for keeping all bunker documents in accordance with bunker ordinance and regulations
Keeping the ship's log
Your profile
Captain's licence (for the Danube and/or Rhine/from the Dutch border to Basel)
Service record book and health certificate
Several years of experience on the Danube from Passau to the delta (Danube cruising area only), or several years of experience on the Rhine and its tributaries, the Dutch rivers and the delta region
Radar observer course/patent and advanced firefighting course
Radio telephone operator's certificate
If possible, experience with the following propulsion systems: 2 * Schottel

STP

550 Elast (Twin Propeller 180° rotatable) controlled by co-pilot, slave control station (travel-dependent) or emergency control station (time-dependent), 1 * 200 kW Schottel sPJ 57 RD Elas (pump jet), 3 grades (70%, 85%, 100%), electric motor
Expert on passenger shipping (on the Rhine)
Leadership qualities and presentable, well-groomed appearance
Sound knowledge of written and spoken German and English
Apply now!
Location: Worldwide
---
Job added by A-ROSA Flussschiff GmbH
Note! Companies never receive or ask for money from seafarers! Read more
about Scam Jobs