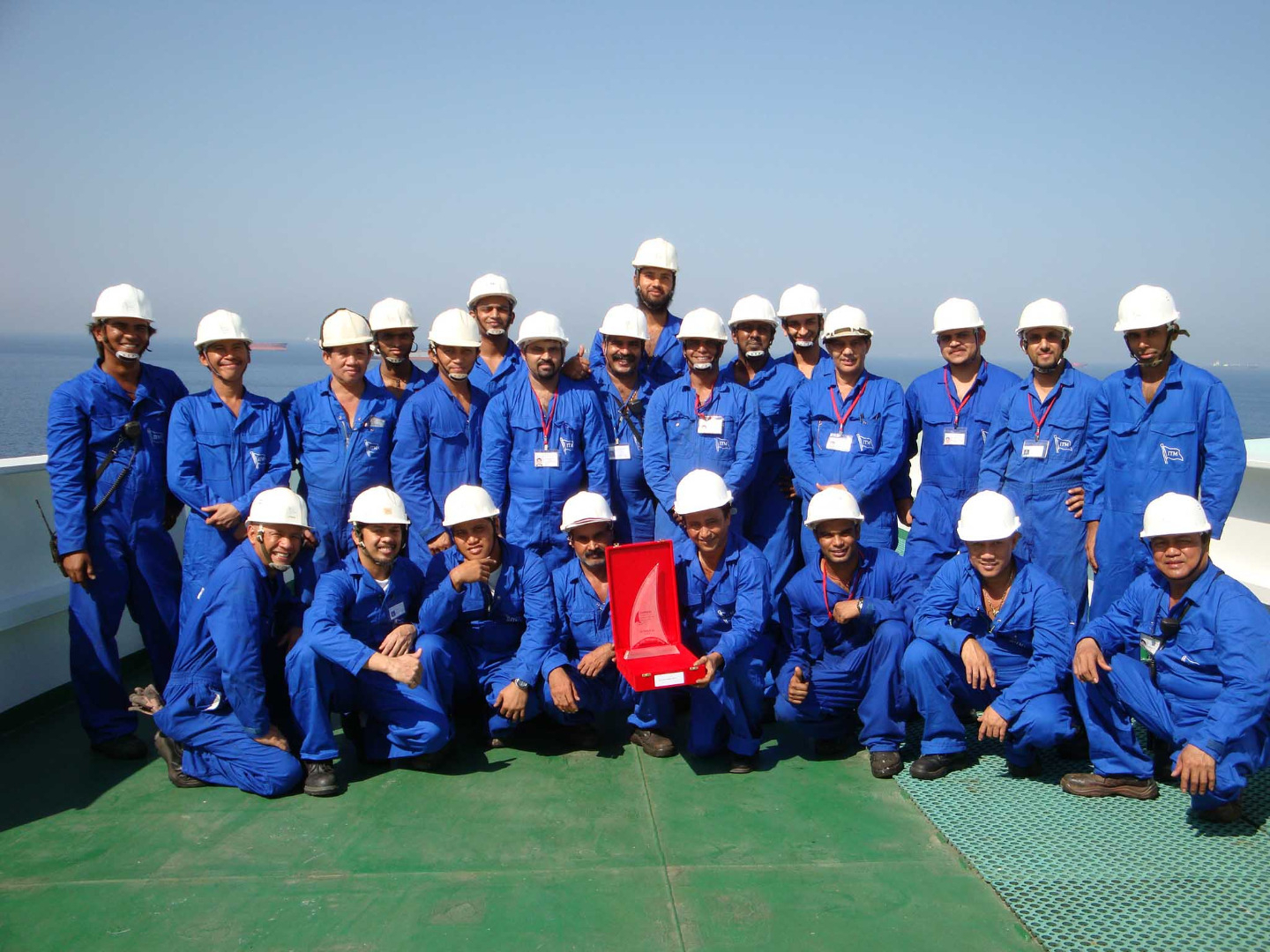 Feederlines highly values the guidance of trainees, in the office as well as onboard of her vessels.
Onboard
The trainees of today are the Captains and Chief Mechanical Engineers of the future. Therefore Feederlines offers trainees the possibility to learn and practice their seafaring skills onboard of our vessels. Intensive training onboard by mostly European mentors makes it possible for the trainees to accomplish their assignments within the time set, whilst gathering enough sea-time.
After finishing the internship, Feederlines provides a job guarantee for interested and motivated trainees. In accordance with the trainee, Feederlines will develop a career plan which at regular moments will be evaluated and when necessary adjusted. Because of the growth of the shipping company, the career perspectives are good. At this moment, the first trainees who started in 1999 have already attained their final rank as Captain or Chief Mechanical Engineer.
To improve the guidance onboard, Feederlines is developing a training program for supervisors. This training will be given either at NTTA (Nautical Technical Training Academy) or if required onboard of the vessels.
Feederlines also gives a restricted number of seasonal places for holiday workers and other interested persons who would like the possibility to experience the life onboard. A large number of interested persons are making use of this possibility.
In the office
Feederlines also offers trainees the possibility to gain work experience in the office and use this in their development or in order to complete their studies. As a trainee you will take care of daily activities and have your own job responsibilities. Obviously, the trainee can count on professional support from Feederlines.
Due to the diversity of the several departments, Feederlines can offer placements for various kinds of studies. As an intern you have possibility to work at the following departments: Human Resources, Accounting, Technical, Operations, Investor Relations, ICT, Purchasing and Crewing.
Feederlines expects that trainees are motivated students who are willing to learn. Only in this way it is possible to positively contribute to the complex processes within Feederlines.
When you are interested in the trainee possibilities at Feederlines BV, please send your motivation letter and CV.
For trainee possibilities in the office please send your motivation letter and CV to:
Location: Worldwide
---
Job added by Feederlines B.V.
Note! Companies never receive or ask for money from seafarers! Read more
about Scam Jobs