Brunei Gas Carriers Sdn Bhd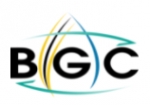 Brunei Gas Carriers Sendirian Berhad (BGC) was established in 1998 and is a joint venture company incorporated in Brunei Darussalam by the Government of His Majesty the Sultan and Yang Di Pertuan of Brunei Darussalam), Shell Gas B.V. and Diamond Gas Carriers B.V.
BGC currently owns four A-Class vessels (Arkat, Amali, Amani and Amadi) ranging from 137,000 m3 to 154,800 m3.
Currently, the business opportunities for BGC are centered on the provision of services to BLNG. Further to that, BGC aspires to develop its services and expand beyond the delivery of LNG.
---
Country ⚓

Brunei

City ⚓

Bandar Seri Begawan

Address ⚓

Unit 1,2 & 3, Lim Kah Sik Building Jalan Jerudong, Kg. Jerudong BG3122 NEGARA BRUNEI DARUSSALAM

Mobile ✆

Phone ☎

Email ✉

Email ✉

Email ✉

Web-site 🔗
---
---
Show contacts
Apply & send application to this company
Send My CV
---