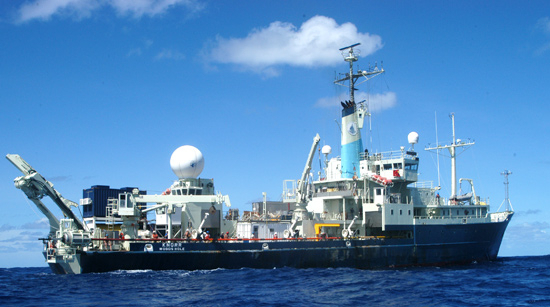 UC San Diego career employees who have passed their trial period will have priority consideration for this position. Recruiters will begin to refer qualified internal applicants after the first 7 days of the job posting. Qualified external applicants may be referred to the hiring department, if a qualified pool of internal candidates is not identified and upon the request of the hiring manager.
Payroll Title: BLANK AST 3
Department: Marine Physical Laboratory
Hiring Salary Range $20.25 - $29.03 /hour
Worksite: SIO
Appointment Type: Career
Appointment Percent: 100%
Union: CX Contract
Work Schedule: Days, 8 hrs/day, Mon-Fri
DESCRIPTION
Under general supervision independently responsible for organization, analysis and execution of executive level administrative support for Marine Physical Laboratory including Director, CORDC, faculty, academics, engineers and their professional staff and students located in MPL's Isaacs and Mesom/SIO locations. Serve as liaison between Isaacs/Mesom and Pt. Loma administration offices. Serve as back-up to Ritter Hall, Spiess Hall and OAR administrative offices during absences or periods of heavy work load. Independently responsible for complex group and foreign visitor travel arrangements including Mytravel entries, reconciliations, reimbursements, ships schedules/sea cruises, travel plans, vouchers, containment shipping, etc.
Process all purchasing for Issacs/Mesom academics and staff by credit card, Marketplace, or PO. Coordinate complex shipping of oceanographic equipment and containers including coordinating with MPL foreign shipping personnel and SIO HAZMAT office. Assist academics with completion of academic leave forms. Ensure completion and archiving of field safety plans. Independently responsible for organizing and coordinating conferences, meetings, workshops and MPL special events. Register and provide orientation for Isaacs/Mesom Visiting Scholars and Volunteers. Dispense keys, and act as liaison for building work orders and facilities management issues. Utilize numerous applications including MS Word, Excel, FileMaker Pro, Eudora and the World Wide Web to create documents, spreadsheets as needed.
~~Able to travel locally to on-site meetings and conferences and to other buildings at SIO. Ability to travel to MPL business office located off-campus.
QUALIFICATIONS
Experience with complex travel administration.
Experience with purchasing procedures.
Experience managing and/or planning special events such as workshops, seminars or similar programs/events involving applicants and/or participants.
Excellent grammar and writing skills. Ability to communicate clearly and effectively in person and by telephone.
Skill in using a Macintosh in a networked environment. Skill in utilizing numerous applications including MS Word, Excel, Acrobat, FrameMaker, Mail, FileMaker Pro, WWW, etc.
Proven skill in prioritizing work effectively with large volume and multiple responsibilities to meet deadlines and changing priorities to make sound judgments and take initiative.
Preferred:
Experience with UC TravelLink and MyTravel and UC purchasing procedures.
SPECIAL CONDITIONS
-Must possess a valid CA driver's license.
-Must be US Citizen or Permanent Resident to have access to primary MPL administrative offices.
The University of California is an Equal Opportunity/Affirmative Action Employer. All qualified applicants will receive consideration for employment without regard to race, color, religion, sex, national origin, disability, age or protected veteran status.
Location: Worldwide
---
Job added by Scripps Institution of Oceanography
Note! Companies never receive or ask for money from seafarers! Read more
about Scam Jobs