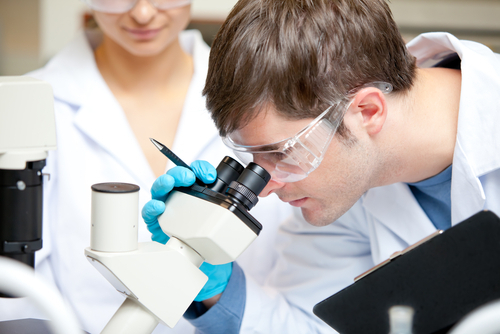 Work as an important member of lab, fulfilling a number of roles. Assist with experiments using specialized knowledge of underwater imagery; work with an underwater imagery database and assist with ecological annotations; prepare and perform initial evaluation of data collected to provide quality control; process data including data from previously annotated imagery; prepare data graphics and assist with statistical analysis. Scuba dive to collect underwater imagery.
Responsible for maintaining the Computer Vision Coral Ecology (CVCE) underwater imagery database and working closely with the research team on data analysis and manuscript preparation. Catalog and review research articles, and present and effectively communicate literature analysis. Assist with field work planning details, including maintaining an inventory of all equipment, ordering supplies as necessary, coordinating underwater imaging equipment use, maintenance and return, maintaining packing list for field work and experiments, etc. Order and maintain supplies and equipment for research projects, organize and clean laboratory work spaces, and catalog and organize underwater imaging equipment.
~~Must be available to work weekends and nights for experiments.
Payroll Title: LAB AST 2
Department: INTEGR OCEANOGRAPHY DIV
Hiring Salary Range $16.24 - $17.50 /hour
Worksite: SIO
Appointment Type: Career
Appointment Percent: 100%
Union: TX Contract
Work Schedule: Variable, 8 hrs/day, Mon-Fri, plus some nights and weekends
QUALIFICATIONS
Graduation from high school or a General Education Diploma and two years of laboratory experience or two years of college including courses in the Natural, Physical or Social sciences and one year of laboratory experience; or an equivalent combination of education and experience.
Experience with image analysis, imaging data management, and database management.
Experience scuba diving. Willing to undergo two-week scientific diving training.
Previous use and knowledge of underwater imaging equipment and regular maintenance of the equipment.
Experience in handling basic laboratory equipment such as pipetting, analytical balances, spectrofluorometer, mass spectrometer, and high pressure liquid chromatorgraphy (HPLC).
Proficient in the use of Microsoft Word, Excel, Powerpoint, and a willingness to learn new programs as needed.
Experience working with image annotation software and database tools. Familiarity with statistical analysis tools. Proven use of database tools to import, manage, query and quality control data within the projects database.
Ability to interact using tact and diplomacy with diverse personalities including academic, staff, student employees and institutions/organizations.
SPECIAL CONDITIONS
-Must have an open water recreational diver certification and be willing to train for a scientific diving certification.
The University of California is an Equal Opportunity/Affirmative Action Employer. All qualified applicants will receive consideration for employment without regard to race, color, religion, sex, national origin, disability, age or protected veteran status.
Location: Worldwide
---
Job added by Scripps Institution of Oceanography
Note! Companies never receive or ask for money from seafarers! Read more
about Scam Jobs