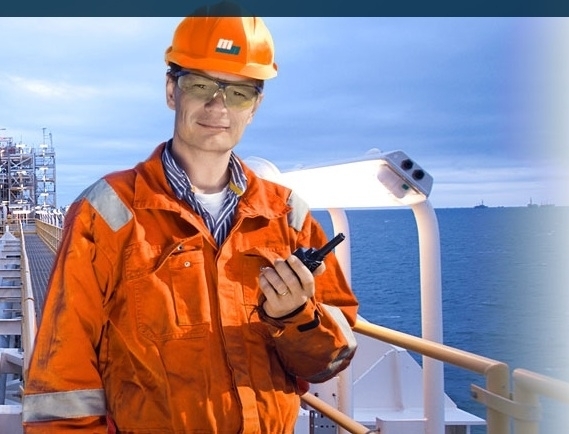 As a Chief Officer you will be responsible for the loading and unloading of the vessel and for the work on deck. In addition to the necessary administrative jobs, you will be responsible for safety equipment on board. As the Chief Officer, you will replace the Master in his absence, you are capable of navigating the vessel and take decisions and manage the crew independently so they know their responsibilities and are able to perform them to the best of their abilities. As a Watch Officer you have the competency, among other things, of taking guard duty on your own and act as the safety officer.
Job requirements
Certificate of Competency; Chief Mate, Watch Officer, or Maritime Officer up to 3,000 GT or unlimited
A good knowledge of the English language
Knowledge of ISO/ISM regulations
Knowledge of and experience with maintenance systems
Practical computer experience in Word and Excel
What we offer
Various leave - sailing schedules
• 12 weeks - 6 weeks
• 2 months - 2 months
• 4 months - 2 months
• Other leave - sailing schedules can be discussed
A good salary
Excellent opportunities for training and education
Career advancement opportunities
More information and applications
More information about the vacancy and the career opportunities we offer? Please contact Loek Vader, Crew Manager Marin Ship Management, phone or send you curriculum vitae.
Fleetlist:
Name Type Flag Year DWT KW
Silver Kenna Product, oil and chemicals Netherlands 2011 4230 3440
Silver Freya Product, oil and chemicals Netherlands 2011 7533 3440
Thun Glory Oil product / Chemical tanker Netherlands 2000 6535 2430
Thun Grace Oil product / Chemical tanker Netherlands 1999 6535 2430
Thun Gothenburg Oil product / Chemical tanker Netherlands 2007 6875 3840
Thun Goliath Oil product / Chemical tanker Netherlands 2004 7157 3840
Thun Gothia Oil product / Chemical tanker Netherlands 2003 7157 3840
Thun Garland Oil product / Chemical tanker Netherlands 2009 7515 3360
Thun Gazelle Oil product / Chemical tanker Netherlands 2008 7515 3360
Thun Gratitude Oil product / Chemical tanker Netherlands 2003 7559 2430
Thun Galaxy Oil product / Chemical tanker Netherlands 2001 7559 2430
Thun Gemini Oil product / Chemical tanker Netherlands 2003 7559 2430
Thun Genius Oil product / Chemical tanker Netherlands 2003 7559 2430
Thun Globe Oil product / Chemical tanker Netherlands 2001 7559 2430
Thun Granite Oil product / Chemical tanker Netherlands 2004 7559 2430
Aspen Multi-purpose vessel Netherlands 2000 3171 1800
Skagern Multi-purpose vessel Netherlands 2000 3171 1800
Elisabeth K Multi-purpose vessel Netherlands 1994 3710 1500
Elke K Multi-purpose vessel Netherlands 1993 3710 1500
Stefan K Multi-purpose vessel Netherlands 1995 3710 1500
Geert K Multi-purpose vessel Netherlands 2001 3710 1520
John Friedrich K Multi-purpose vessel Netherlands 2001 3710 1520
Juergen K Multi-purpose vessel Netherlands 2001 3710 1520
Yvonne K Multi-purpose vessel Netherlands 2002 3710 1520
Ostgard Multi-purpose vessel Netherlands 2001 3792 1800
Sydgard Multi-purpose vessel Netherlands 2000 3792 1800
Westgard Multi-purpose vessel Netherlands 2000 3792 1800
Antje K Multi-purpose vessel Netherlands 2002 4247 2400
Clara K Multi-purpose vessel Netherlands 2007 4247 2400
Daniel K Multi-purpose vessel Netherlands 2002 4247 2400
John Paul K Multi-purpose vessel Netherlands 2002 4247 2400
Karl Jakob K Multi-purpose vessel Netherlands 2006 4247 2400
Berthold K Multi-purpose vessel Netherlands 2008 4442 1980
Kinne Multi-purpose vessel Netherlands 2004 4765 1850
Tuna Multi-purpose vessel Netherlands 2004 4765 1850
Lecko Multi-purpose vessel Netherlands 2003 4819 1850
Luro Multi-purpose vessel Netherlands 2003 4819 1850
Ice-Star Multi-purpose vessel Netherlands 1997 5390 2460
Snow-Star Multi-purpose vessel Netherlands 1996 5390 2460
Pitztal Multi-purpose vessel Netherlands 1994 6920 3360
Zillertal Multi-purpose vessel Netherlands 1994 6920 3360
Vestanhav Multi-purpose vessel Netherlands 2011 10111 3840
Dependent Multi-purpose dry cargo Netherlands 2006 4537 2640
Sharon Multi-purpose dry cargo Netherlands 1999 5052 2400
Susan Multi-purpose dry cargo Netherlands 1999 5052 2400
Alice Multi-purpose dry cargo Netherlands 2013 5110 1860
Helge Multi-purpose dry cargo Netherlands 2013 5110 1860
Bornholm Cement carrier Netherlands 2008 4537 2640
Gotland Cement carrier Netherlands 2008 4537 2640
Location: Worldwide
---
Job added by MF Shipping Group
Note! Companies never receive or ask for money from seafarers! Read more
about Scam Jobs