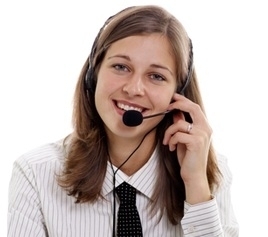 Due to further expansion of our business, we are looking for a dedicated individual to join our busy Customer Services team in this newly created position as Assistant Customer Services Manager; your 'people skills' will be just as important as your formal qualifications. We will look for a high standard of written and spoken English, excellent communication skills and a friendly personality is essential.
Enthusiasm to work with people over the telephone, face to face and by email is essential, as well as the ability to effectively manage and lead a team. Previous management experience working within the travel industry, especially in a customer service environment would also be an advantage. You will need to have good attention to detail, be computer literate and able to work effectively as part of a team.
Duties & Responsibilities
Ensuring all customer and/or agent enquiries are dealt within 24 hours. This will be by telephone, email, letter and face to face on occasion.
Entering information into our in-house booking system correctly.
Administrating cancellations and/or transfers received by email or post and ensure they are actioned in-line with company guidelines.
Taking an active role in administrating the CMV products. This will include issuing cruise documentation to passengers; such as ticketing, pre cruise information and itinerary change letters.
Taking payment from passengers.
Attending cruise turnarounds at various regional ports and assisting the Shore Side Operations Manager with turnaround duties.
Responsibility for covering the 24/7 Emergency line - This includes having both the blackberry and laptop, on a rota basis.
Assisting the Customer Service Manager with berthing of all CMV ships including, Magellan, Marco Polo, Azores and Astor (UK/Australia product) cruises.
Assisting the Customer Services Manager with dining arrangements for on board Events.
Ensure that the in-house booking system is updated following any itinerary changes.
Forming and developing relationships with both the CMV USA and CMV Australia international sales offices.
Management Responsibilities
Monitoring the incoming phone calls and ensuring the team are aware of the importance of answering every call. Telephone service target is 95%.
Handling phone calls if passengers wish to speak to a senior member of staff.
Ensure that the team are able to give correct information which is passed on to passengers and/or agent.
Take an active role in the team training programme, organising regular team training to ensure that the required standards are met.
Ensuring the team have a senior member of staff available at all times to assist with problems.
Encouraging the team to achieve maximum revenue through all outlets.
Supervising the team to ensure that all documents are sent out on time.
Ensuring all PreCruise correspondence is replied to within 48 hours.
Assisting the Customer Relations Manager with investigations into cabin allocation complaints.
Sending CMV final manifests and dining requests to vessels in the Customer Services Manager's absence.
Assisting the Customer Services Manager with weekly team briefings, to ensure the team are always fully up to date on all matters.
Ensuring the stationary stock sheet (which is updated by the team) is updated on a weekly basis, to ensure that we order new supplies in good time.
Proactively thinking ahead to ensure that cruise documents are produced in good time.
Proactively thinking of ways to enhance the customer experience through all areas of the customer journey.
Line Management
The Assistant Customer Services Manager will report directly to the Customer Services Manager.
Working Hours
Standard office hours are Monday to Friday from 09.00 to 17.30hrs, plus any other hours as required. You will be required to work a Saturdays on a rota basis and a day off in the week will be given in lieu.
Location: Worldwide
---
Job added by Cruise & Maritime Voyages Limited
Note! Companies never receive or ask for money from seafarers! Read more
about Scam Jobs