We need you
For several clients in the catering industry we are looking for qualified and passionated candidates to fill several number of catering positions. Our clients are quality hotels and restaurants in The Netherlands and Belgium.
We have several openings for the position of Sous Chef.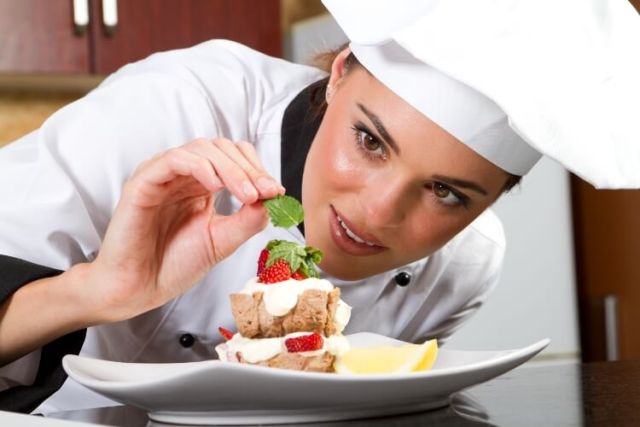 Job description
Assist the Head Chef in directing and supervising the preparation of and service for all food onboard in accordance with the established company's menus and recipes.

Assist the Head Chef in developing and updating standard corporate recipes to be followed during the preparation of all food items.

Assists the Head Chef in implementing and executing food handling and cleaning procedures in accordance with restaurant/hotel standards. Follows all HACCP procedures as set by company.

Responsible for quality, quantity, attractiveness and correctness of all food items served as per company's standards.

Assists the Head Chef in directing, supervising and training of all employees assigned to the kitchen organization. Follows specific guidelines for orientation of all new hires.

Responsible for the performance, appearance, dress and personal conduct of all assigned employees and reports on these subjects objectively and timely to the Head Chef.

Prepares work schedules of all employees in his kitchen organization for approval by the Head Chef.

Controls actual hours worked and records and reports these on the appropriate forms to the Head Chef and other departments as per standards set by the Hotel /Restaurant Management.

Assists the Head Chef in preparing objective performance reports for other employees in the kitchen organization in order to make recommendations for advancement to semi-skilled positions.

Responsible for checking that quantity and quality of items ordered from stores are received and stored in proper condition according to HACCP procedures and thereafter used in accordance to standard recipes, reporting any discrepancies to Head Chef. Adheres to company par stock levels as set by program.

Assists Head Chef with developing and implementing all menu cycles for food service onboard the ship.

Makes recommendations to Head Chef for menu changes based on food trends.

Responsible to implement, execute and supervise proper maintenance and cleaning procedures in all kitchen areas in order to ensure good appearance and condition of these areas.

Reports any malfunctioning equipment or furnishings in need of repair or refurbishing to the Head Chef.

Maintains a high level of productivity, cleanliness and sanitation throughout the entire kitchen operation.

Responsible for the production and service of safe, wholesome, high quality and attractive food for the passengers and crew.

Works closely with department heads in passenger service and other areas.

Closely supervises and inspects his complete area for operation and cleanup after each service period according to HACCP procedures, conducts inspections with the Head Chef of his complete area of responsibility. In turn, conducts the same inspections with his assigned Chef de Parties and Demi Chefs. Follows the provided checklist and cleaning schedule in order to accomplish the inspection objectives.

Works closely with Chef de Parties under his supervision to identify and assign all cleaning responsibilities.

Practices visible management during all meal hours to ensure an efficient food operation for both passengers and crew.
Candidate skills & attributes
Required: 5+ years' experience in a 5 star+ hotel, cruise ship or high-profile restaurant performing the functions of a similar position.

Required: 3+ year experience in a supervisory position preferably in a multi-nationality setting with a proven ability to provide orientation and training.

Required: Proven ability to provide culinary supervision, training and delegation of at least 10 culinary subordinates.

Required: Experience in high volume operation.

Required: Certification from accredited advanced food safety program. Extensive knowledge in HACCP preferred.

Required: Extensive kitchen machinery and knife safety knowledge.

Required: Experience working in all major culinary brigade stations with extensive knowledge in designated station.

Required: Working knowledge of computers and the ability to navigate within a variety of software programs.

Required: Ability to effectively read, write and speak English.

Preferred: Ability to effectively read, write and speak Dutch.

Preferred: Degree from accredited culinary college or university.
Note: Other duties as assigned included and not limited to Health, Environmental, Safety and Security responsibilities.
Salary package
The salary and benefits are determined through the leading barging agreement of the catering industry.
About Protea Maritime Connection and our clients
About Protea Maritime Connection Protea Maritime Connection primarily connects nautical and shore-based professionals to the international maritime industry by means of Recruitment, Secondment, Management Consulting and crew management issues. We specialise in the International Dredging Industry and related service sectors, the Offshore Energy industry, and the Civil Construction industry. Established to meet international demand in 2012, we take pride in Protea Maritime Connection's unblemished record. We attribute this success to the dedication and professionalism of the members of our Protea Team who have been involved in the Maritime Industry for over 17 years. A positive result of our team effort has been the establishment a Trade Agency in Cape Town, South Africa, which gives us direct access to a market of highly skilled professionals. Our collective enthusiasm across a global network ensures immediate and professional response in all we do. We strive to do our utmost to establish reliable, long-term relationships by providing quality service to both client and candidate.
Because of the increasing demand on specific land-based positions in The Netherlands we are offering our clients personnel solutions for these vacancies.
Location: Netherlands
---
Job added by Protea Maritime Connection BV
Note! Companies never receive or ask for money from seafarers! Read more
about Scam Jobs